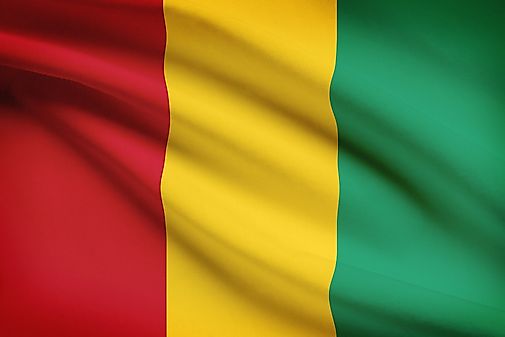 Although the .GN domain name has had controlled availability since 1994 when it was created by IANA, this Country Code Top level domain (ccTLD) has since had little activity due to a multitude of technical, administration, hosting and funding issues faced by both the local and external parties involved in the management of the domain.
Guinea, a small and relatively impoverished country has limited technical capabilities to fully sustain all of the requirements needed for the up-keep of a ccTLD. Thus, since the creation of the domain, they have habitually reached out for support and maintenance from external entities. Currently, contacts in the USA are being used
For over 10 years, members of the local NIC.GN Association have been researching ways to bring management of the domain back to African soil. The lengthened time period of action also saw the World Bank funding expire and thus create further tension to either find another provider or internally fund the project. After accessing a number of service providers, DNS Africa Ltd was chosen going forward, primarily for the advanced technical capabilities we offer to successfully re-delegate the domain name back to the local association.
DNS Africa has vast experience working towards the re-delegations of TLDs and ccTLDs, including the successful delegation of the .AFRICA domain name, following a lengthy process of legal and technical issues to gain the rights to have the domain name readily available in 2017, as well as the redelegations of Co.za, Web.za, Org.za and Net.za to the ZA Central Registry (ZACR).
We are also currently in talks with two other African countries and hope that our work with Guinea will be the start of a budding niche partnership between DNS Africa Ltd and other French-Speaking Western African countries who are looking to grow their domain spaces and localise their technical bases.
We are currently in the process of submitting an implementation plan and finalising the documentation for the transition to DNS Africa Ltd and the NIC.GN Association.
In the foreseeable future, we hope to have the ccTLD: .GN, wildly available for registration, along with the other Guinean domains intended for the following uses;
.com.gn: Commercial
.ac.gn: Academic
.gov.gn: Government
.org.gn: Non-profit
.net.gn: Network infrastructure
.GN still has a long way to go before the domain is readily accessible and climbing the name-count ladder, however DNS Africa looks forward to a smooth and successful redelegation as well as a long-lasting partnership with the NIC.GN Association and the Ministry of Post, Telecommunications and Digital Economy in Guinea to bring the .GN domain name into the 21st Century.

Kilana is our Marketing and Communications Coordinator, having graduated from UCT with an Environmental Science and Media Studies degree, her wide range of interests and expertise have brought a fresh and interesting lens to the display and distribution of our products and services.